Sexually transmitted infections can affect pregnancy by causing early labor and the water to break. Some STIs can cause infections, blindness and even death, to the unborn baby. STIs have also been associated with low birth weight, liver problems and even brain damage to the unborn baby.
STIs can cause many of the same health problems in pregnant women as women who are not pregnant. But having an STI also can threaten the pregnancy and unborn baby's health. Having an STI during pregnancy can cause early labor, a woman's water to break early, and infection in the uterus after the birth.
Some STIs can be passed from a pregnant woman to the baby before and during the baby's birth. Some STIs, like syphilis, cross the placenta and infect the baby while it is in the uterus. Other STIs, like gonorrhea, chlamydia, hepatitis B, and genital herpes, can be passed from the mother to the baby during delivery as the baby passes through the birth canal. HIV can cross the placenta during pregnancy and infect the baby during the birth process.
The harmful effects to babies may include:
Low birth weight Eye infection Pneumonia Infection in the baby's blood Brain damage Lack of coordination in body movements Blindness Deafness Acute hepatitis Meningitis Chronic liver disease Cirrhosis Stillbirth
Some of these problems can be prevented if the mother receives routine prenatal care, which includes screening tests for STIs starting early in pregnancy and repeated close to delivery, if needed. Other problems can be treated if the infection is found at birth.
This answer is based on source information from National Women's Health Information Center.
STIs may reduce or endanger our ability to become pregnant and make pregnancy complications more likely. They may also infect a fetus or infant. All pregnant women should be offered HIV screening and tested for syphilis, hepatitis B, chlamydia, and gonorrhea. A test for hepatitis C is recommended for women who use IV drugs or have received blood products, transfusions, or transplants. An early prenatal visit is also a good time to check for bacterial vaginosis (BV) and to have a Pap smear if it wasn't done during the previous year. If you have sex during your pregnancy, you could be exposed to a new STI. Infections acquired during pregnancy are the most likely to be passed to the baby. You may need more testing if you are at risk of exposure during your pregnancy. Also, keep using condoms and other barriers to protect you from another infection.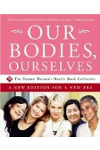 Continue Learning about STDs