Most STI are curable through medications such as antibiotics. Most times the antibiotics that are given are aimed at covering infections that commonly occur together.
Some STI's that are viral in nature, the treatment is aimed at supression rather than cure. Herpes II is treated with antivirals that are taken at the first sign of an outbreak and HIV is treated to keep viral load down while helping the bodys natural defenses up.
No. Viral STIs, such as herpes, hepatitis B, HPV, and HIV can be treated to relieve symptoms and slow infection progression, but the infection will never be cured. STIs such as chlamydia, syphilis, and gonorrhea that are caused by bacteria, protozoa, and other small organisms can be cured with antibiotics or topical creams/lotions. However,"curable" means that the progression of the infection can be stopped; the damage already done to your body can't be reversed.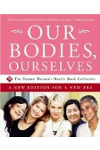 Continue Learning about STDs