Too often, females become reinfected with chlamydia because their partner has not been treated. Studies have shown that females who are reinfected with chlamydia have a much greater risk of developing pelvic inflammatory disease (PID).

Therefore, it is important that you abstain from sexual contact until a week after your partner has been tested and completed treatment, meaning seven days after a single-dose azithromycin regimen or after completion of a seven-day doxycycline regimen. In addition, you should return to your doctor for a repeat test three to six months after you are treated to be sure that you have not been infected again.
Yes, you can be re-infected with chlamydia. Prior episodes of chlamydia infection offer no protection. Re-infection is very common, especially when a partner is not fully treated. Each subsequent infection with chlamydia significantly increases the risk of long-term consequences.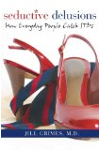 Continue Learning about STDs

Sexually transmitted diseases may involve infections of the mouth, penis, vagina or anus. There are many different types of sexually transmitted diseases such as herpes, gonnorhea and syphillis. Not everyone who has an STD has sym...
mptoms, so if you think it's possible that you may have contracted one, you should see a doctor for testing. Most STDs can be treated with antibiotics.
More