It is an incredible gift when a busy couple can organize their time so they can exercise together. We know that when you have a partner you exercise with you will be more compliant and be more committed to the practice. My husband and I have always walked together since the day we married a very long time ago. We have both always had such busy lives, so our walks became a time of sharing, laughing, and catching up on the news of the day. This simple practice that we have always made a priority in our lives has enriched our long, loving relationship. When our lives were overwhelmed with children, careers, and bills, our walks became our intimate time alone where we shared our fears, hopes, and many times our tears. At times in our life when our marriage hit some difficult intersections, our practice of walking forced us to be together and talk. Remember, when you walk, your body releases healing hormones such as endorphins and serotonin, which also helps your relationship.

We now have adopted something new that replaces our daily walk. We have a treadmill and a tread climber in our basement. He gets on his treadmill and I climb on my tread climber almost every evening, then lift our weights together and finish with sit-ups. We alternate this with practicing yoga. This is a great way to age together and get support in this healthy practice. As you age, discover new ways to move your body.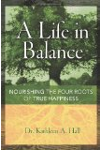 Couples who exercise together tend to make lasting lifestyle changes and stick to their exercise regimen. Both individuals act as a support mechanism for each other. They are able to talk to each other about their fitness successes and failures. Exercising together builds a strong bond and camaraderie with your significant other. Couples tend to spend most of their time apart due to work and other responsibilities. Instead of going the gym by yourself, plan a workout time that fits both of your schedules. You'll reach your fitness goals, without sacrificing that one-on-one time that every partnership needs.
Continue Learning about Staying Motivated For Fitness & Exercise