Many of us find that exercising is easier in a group setting. If this describes you, the camaraderie, socialization, and mutual motivation of group exercise classes will help stimulate you to participate. There are many ways to do group exercise. You can join a gym or fitness center, where such classes are usually led by a fitness instructor. Your local "Y" or senior center might offer classes, sometimes at no or minimal charge. If you're a good organizer, you might set up a small group that meets regularly in members' homes or at a local community or church hall. One of the advantages of exercising in a group situation with an instructor is that you can try a variety of classes to see which ones you like, and vary them to achieve optimal fitness. For example, you may find that yoga, tai chi, Pilates, or other types of exercise make a nice balance to those emphasizing aerobics and workouts with weights.

Many people prefer to work out with others some of the time and alone at other times. This might mean that there are certain days/times when you join a partner or group, but you work out alone on the other days/times. Alternatively, you might choose to join someone for part of your routine, but go solo for the remainder. This can provide motivation, camaraderie, and socialization, while at the same time accommodating a desire for solitude during part of your exercise routine. For example, you might start by walking or running with a partner or group, and then return home for the remainder of your exercise program. This type of arrangement can motivate you to get started -- which is usually the most difficult part of exercising -- and it might be a bit safer as well. It also allows you to have a partner who is at a different level of conditioning and for each of you to work on the type of exercises you prefer for as long as you'd like.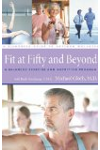 Group exercise participants who join a socially supportive exercise class often feel
greater self-efficacy
more energy and enthusiasm
less social physique anxiety
more enjoyment of the class and the ability to try new things
greater confidence
Exercise is always easier in a nurturing environment and can provide you the support you need to reach your health and wellness goals.
Training in a group can offer encouragement, companionship, will power, and a positive influence on your fitness motivation. I have seen groups working together as a well-oiled machine, effective and efficient during their workouts and achieving their goals. Also with a fitness instructor leading the group class/fitness, you will be receiving the correct instructions, exercises, and routine for you and the group's benefit. Try to select training partners that share your commitment to fitness training.
Exercising in groups has been shown to help motivate us to do better and continue to strive toward the end result. Our competitive nature forces us to assess the progress of those around us and push ourselves further and further past our point of comfort.
The most important part is that you perform the exercises correctly and in proper form. I cannot tell you the countless number of classes I have been in where someone goes the full hour and hasn't even broken a sweat; or attends 5 hours of classes a week yet shows no improvement. Following closely the directions of the trainer will not only get you a great workout but also ensure your safety and well-being.
While a properly designed group exercise class will be beneficial to everyone's level of fitness, it should be noted that it is onerous on the individual to know when to stop in order to prevent injury.
Get Up, Get Out, Get Going...
www.NYFitnessGroup.com
Group exercise has many advantages. The instructor plans the class and all you do is show up and follow the instructions. You won't spend any time trying to figure out what to do. One of the benefits is the fact that you can make friends that can give you motivation, support and camaraderie. It is important to have people around you doing the things that you need if you want to reach your goals. Exercising in groups also make the time pass by faster as well. Most gyms offer classes free or for a low fee saving you money. Attendance is also higher when you exercise in groups. Group exercise is a great way to work out when you need motivation, your time is limited and your budget is low.
Continue Learning about Staying Motivated For Fitness & Exercise