There are many reasons we give ourselves not to exercise. These go hand in hand with the excuses for not eating properly. Let's look at some of the most familiar ones and try to find viable solutions.

"I have no time." The number one excuse (and often a valid one) is that our days are too busy. As a busy working mom of four, I wish a day could have 36 hours. However, health has to become a priority in your life. Remember, you're no good for work, family or friends if you're not feeling well. Waking up early to exercise has become a great habit for me. My business clients joke that exercise is the only activity they can't delegate to someone else.

"I don't belong to a gym." The next excuse is that we can't get to an exercise or health club, maybe because of time or expense. Forget the club! What's wrong with the comfort of your home? If you can afford it, get one piece of aerobic equipment, such as a treadmill, bike or stair climber. If you can't afford it, then use an exercise video. Or while you're watching your favorite TV show use some free weights or resistance bands. If you don't mind the weather where you live, get outside. "Fido" needs his exercise as well! My two German shepherds are the best excuse to get out every day, even when it's 20 degrees below zero!

"I don't see immediate results." We all want to lift weights and see the results in our bodies tomorrow. It takes time to see the changes. If you continue a regular workout program for at least six weeks, you'll see the results.

"I hate my exercise program." If you're running and you hate it or it hurts, then guess what? You should be doing something else. My husband plays squash during the week and loves the camaraderie, challenge and play. I love to exercise on either the tread machine or elliptical trainer while I'm watching Dr. Phil! Choose an exercise that suits you.

"I'm not coordinated." If overweight people have difficulty on machines, then they can try the stationary bike, which is simpler, or they can start with a weight program.

"Been there, done that." You've tried exercise in the past and you lost interest. This is common when the excitement wears off and you become bored. I try to change my workouts every three months to avoid boredom. Trying an exercise that you like is also crucial. If you can afford it, get a personal trainer to set up a program. You only need a handful of sessions to get you started.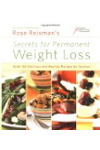 When we say 10,000 steps a day, No Excuses! We mean No Excuses! Exercise improves your cardiovascular health, reduces anxiety, and relieves stress. It can also be a great way to spend time with people you already like hanging out with or an opportunity to meet new people. Not a big fan of walking? Try Zumba, yoga, bike riding, or even jumping rope. Whatever tickles your fancy and gets you movin'.
Everyone has something that gets in the way of regular exercise. The trick is to figure out what your barrier is and find a way to get around it. Here are some examples:
"I don't have time." No one does. You have to schedule activity into your daily routine, and make sure that it doesn't drop off your schedule when you get busy.
"I'm too tired." Even if you feel tired, give physical activity a chance. Once you get into a routine, you'll find that exercise actually gives you more energy. It helps you sleep better too!
"I don't like doing anything after I get home from work." Time your exercise for early in the day -- walk the dog before leaving for work. Or, pack your gym bag the night before and have it in the car, so you can visit the gym on your way home.
"I'm too out of shape." No one is too out of shape (or old, or clumsy) for physical activity. After all, our bodies are made to move -- and regular activity can help you lose extra weight so you can move more easily.
"It's boring." Don't get stuck with the same exercise routine every day. Alternate the gym with doing activity outdoors. And get together with friends or family to exercise!
Continue Learning about Staying Motivated For Fitness & Exercise