We all know that daily exercise is good for our health. But what if you just hate it? What if you can't stand the thought of jogging, lifting weights, or doing aerobics? Try these suggestions:
Identify one small physical activity that you can do without much effort. Maybe you could walk up and down the stairs every day, or walk for 5 minutes around the neighborhood. The easier the activity, the better.
Write down what you plan to do and post it on the fridge.
Commit to doing this activity for one week. At the end of the week, decide if you want to continue and, hopefully, do more.
Once you engage in a small amount of activity on a regular basis, it's easy to gradually increase your efforts. With time it will develop into a daily exercise routine.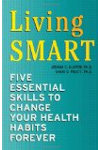 Sounds simple, but make it fun! Exercise does not have to be in a gym, on a treadmill or lifting weights. Exercise is simply activity that increases the heart rate for a period of time. That said walking the dog, playing catch with your kids, playing a sport, riding a bicycle are all forms of exercise which raise the heart rate.
Another way to reduce boredom is to take a group exercise class or join a gym with a friend. Social support and having a friend to share conversation with during the exercise will greatly reduce boredom and enhance participation.

Continue Learning about Staying Motivated For Fitness & Exercise