Working out with a partner makes exercise fun and adds accountability, so tell family, friends, and co-workers that you are starting an exercise program and ask if they will join you. Or look for people at the park or gym who are exercising by themselves at the same time as you. They might be perfect partners. When you find exercise partners, make sure they are as committed to exercising as you are.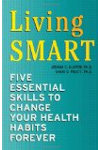 One of the best ways to find an exercise partner is by building relationships through networking, and being able to interact with others in a meaningful way. You can accomplish by finding someone with the same fitness goals, and motivation that draws you towards a connection of accountability with one another.
An exercise partner can be an awesome way to add accountability and excitement to a sometimes stagnant workout schedule. But you must choose carefully.
Honestly, I would love to tell you that working out with your "bestest buddy" is a great idea. It isn't. It gets to comfy and chatty and no progress is made. While I do understand that you may find this a little militant, I implore you to consider what is best for your progress towards your health and fitness goals. So if it feels comfortable, it may be TOO comfortable.
I emphatically believe that the wrong training partner can derail your fitness routine so please consider if the person is lazy or just don't care about their fitness. Also, are they too chatty and more concerned with gym gossip than your workout? This not the time to try to change them when you are trying to change yourself. Maybe your progress will inspire them to action but that should not be a concern for you right now.
Your workouts should be about you, so do not let someone else's bad habits influence your progress.
Are you brand new to fitness? Awesome, in fact, WELCOME! But try not to choose someone who has been working out for 10 years unless they are fully aware that you are a novice. If they decide to take on the mentor role, you will learn a lot but let them know first. Trust me, "fake it till you make it" does not work in the gym.
Finally, when choosing a training partner consider who inspires you to action the most, who is at a similar level of fitness and fitness knowledge, who will continuously learn and try to new workouts, and who will never be late and always 100% focused on the workouts. Got someone in mind??? Great! That is your new training partner!
Good luck!
Finding an exercise partner can be as easy as asking around at your gym. Having an exercise partner can be a fantastic way to stick with your exercise routine as long as you find the right match for you. Look for someone at a similar fitness level with similar fitness goals. Starting out at around the same level can help you both feel more comfortable with each other. Decide what you need from your fitness partner too. Do you need someone to help you with accountability for getting to the gym? Do you need someone to chat with while strength training? Once you decide what your needs are you can narrow down the pool of available choices. Some gyms have message boards that advertise people looking for partners and this can be a great place to look. Talking with your friends or even co-workers about fitness activities can also be a good starting point to find out if someone might be open to partnering up.
Finding an exercise partner can be as easy as phoning a close friend! An exercise partner can be a friend, a spouse/partner or a family member. If you join a gym, small groups or exercise classes are a good source of exercise partners. Local community centers or athletic clubs can also provide people with exercise partners. Many people hire personal trainers not only as a source of motivation but as social support. When making your choice, make sure the person shares your desires, intensity levels and excitement about your exercise program. While it helps to have an exercise partner, it can be become a daunting and a more stressful situation if your workout buddy does not have the same affinity for fitness as you do.
Continue Learning about Staying Motivated For Fitness & Exercise