Registered Dietitian Tanya Zuckerbrot explains how exercising with a friend or partner can be helpful in reaching your weight loss goals. Watch Tanya's video for tips and information on healthy nutrition.
Exercising with someone can be the best way to be successful! Partner training truly has loads of benefit!
They will help keep you motivated
They will give you the extra push on a day when you are not motivated
They will be your spot and help you gain an extra rep or two
They will help time fly by
They will help keep things fresh and exciting
You can't go wrong training with someone so give it a try if you have someone who is willing to work with you!
Exercising with a friend is a great way to help you achieve success in pursuit of your fitness goals. Here are some reasons why exercising with a friend is beneficial:
Exercise partners are great at keeping each other accountable and motivated when things get tough and one of them gets discouraged.
You are more likely to show up to the gym each day when you know your friend will be there waiting (similar concept behind why personal trainers work).
If you are intimidated by the gym environment, having someone to workout with is a great way to boost your confidence.
There have been studies that support the notion that people who exercise with one or more partners tend to workout at a higher intensity. This is great for burning more calories, gettting your heart rate up higher and pushing yourself that extra step that is required to continually see progress.
The one big drawback to working out with a friend is that you have to make sure you are focused on the workout, not chatting it up for 5 minutes in between sets! So find yourself a motivated workout partner, set realistic goals, develop a plan of action and push each other to change your lives through health and fitness!
Here is a link to a fantastic article that illustrates that power of exercising with a friend! http://health.yahoo.net/articles/weight-loss/weight-loss-transformations-best-friends-edition
Almost all of my patients who tell of exercising with their spouse or a friend have greater success with their exercise program than those who try to do this alone. The exercise partner can act as a coach, motivator, and conscience, as well as someone to talk to during exercise. In an interesting study from Indiana University's Department of Kinesiology, researchers found that spouses who worked out with their partners had a dropout rate of only 6.3 percent compared with spouses who worked out without their partners. The "single" exercising group had an astounding 43 percent drop-out rate.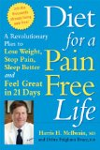 Continue Learning about Staying Motivated For Fitness & Exercise