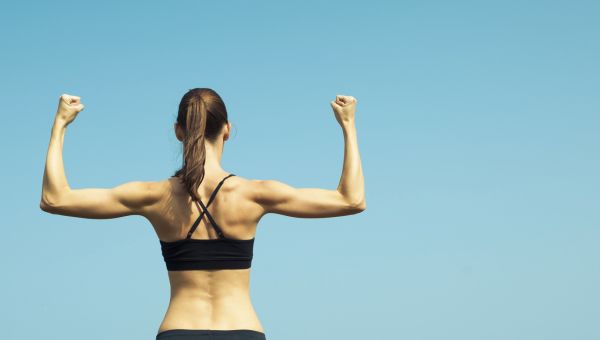 In the 1970s, when psychic Uri Geller bent spoons, he claimed he did it with his mind. Then debunker James "The Amazing" Randi revealed it was really a slick parlor trick -- not super brainpower. So while neither Geller -- or you -- can bend metal by just thinking about it, there is a kind of super brainpower that can build your real muscle strength.
That's the amazing discovery made at the Ohio Musculoskeletal and Neurological Institute. They recruited 29 adults to wear a cast immobilizing their hand and wrist. Fourteen of the cast-wearing volunteers were told to imagine they were exercising their arm and hand by pushing against something as hard as they could. They did 13 reps of the brain exercise five days a week for a month. The remaining cast-wearing participants didn't do any visualization. At the end of the month the vizualizers had lost about 24% of their muscle strength. The folks who wore the cast without doing brain exercises lost almost double that -- 45%!
The nervous system, it turns out, can protect muscle strength during prolonged immobilization, whether from a cast or a long hospital stay. That's important enough a discovery, but we suggest you apply it to everyday life. Daily, visualize yourself exercising (walking, jogging or doing resistance exercises). Imagine the effort that goes into increasing endurance. It's a good way to boost your motivation. This way exercise can become a regular part of your life and, who knows, you just might think yourself some extra muscle power along the way!
Medically reviewed in December 2019.