Squamous cell carcinoma is a relatively common type of skin cancer. It begins in the squamous cells, or keratinocytes, which are the major cells that make up the outer layer of skin. Squamous cell carcinoma causes scaly, red patches to form on skin, often in sun-exposed areas. Squamous cell carcinoma is very easily treatable if it's caught early, but it can spread to other areas of the body if it's left untreated.
This is the second most common skin cancer and in its pre-cancerous state it may simply appear as a flaky red patch. If left untreated, these cancer cells can spread to distant tissues and organs.

Squamous cell carcinoma usually occurs after years of sun exposure, and mostly on sun-exposed parts of the body. Over 200,000 cases are diagnosed and treated in the United States every year, making up about 16 per cent of all skin cancers. Like basal cell carcinoma, it is 95 percent curable if caught early. It does have a slightly higher risk of spreading than basal cell, and can be lethal if left untreated. It looks like a crusty, scaly patch sometimes with a hard, callousy surface that can ulcerate and is best treated by a dermatologist or dermatologic surgeon.
Squamous cell skin cancer is a common type of cancer that occurs in the squamous cells of the top layer of skin, the epidermis. On the skin surface, squamous cell cancers tend to appear on areas of skin that have had years of regular sun exposure, including the head, neck, face, ears, arms and (especially in women) legs.
People most prone to squamous cell skin cancer are individuals who have fair skin, red or blond hair and blue or green eyes, or who have a history of repeated sunburns in their youth and long-term sun exposure throughout their lives. Exposure to certain chemicals and to x-rays may also raise your risk for squamous cell skin cancer.
Symptoms of squamous cell skin cancer may include:
scaly, red patches of skin
open sores
a dome-shaped rough bump
a lesion under a nail that destroys the nail (rare)
Most squamous cell skin cancers can be cured when diagnosed and treated early.
Only one-fourth of squamous cell carcinomas occur in women. This form of cancer arises from flat, scale-like cells in the epidermis, and often progresses from actinic keratosis. Although squamous cell cancer usually isn't fatal, it can be life-threatening if it spreads to lymph nodes or internal organs. But even then, the cure rate is around 50%. It usually starts as a small, scaly bump and grows slowly until it resembles an ulcer or wart.
Squamous cell carcinomas are one of the most common skin cancers. Like basal cell carcinomas, they occur in sun-exposed areas such as the face, in particular the nose, eyelids, and ears. Squamous cell carcinomas can grow rapidly, and can even spread throughout the body if allowed to become large. They should be removed within a few weeks of diagnosis to prevent growth.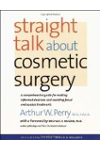 Continue Learning about Squamous Cell Carcinoma