If you're having trouble breathing, get medical attention right away.
A sprained muscle between the ribs can cause pain and may make it difficult to take a deep breath. But, with relaxed, normal breathing, you should not be short of breath from this type of sprain.
Once serious causes of troubled breathing have been excluded (such as heart disease or a lung problem) and the diagnosis of a muscle sprain has been confirmed, treatment can begin.
Treatments that can relieve a muscle sprain near the ribs include:
Ice for the first 24 to 48 hours, followed by heat
A mild pain reliever such as acetaminophen
An anti-inflammatory drug, such as ibuprofen or naproxen
A stronger pain reliever such as tramadol (Ultram) or codeine
Unfortunately, you can't put a splint on the ribs or completely rest the muscles as you can with other muscles that are strained.
Perhaps the most reliable treatment for any muscle sprain is time. Most will improve and go away within a few days.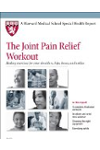 Continue Learning about Sprains and Strains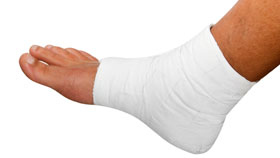 A sprain occurs when there is an injury to the ligament supporting a joint. The most common sprains are ankles, knees, wrists and thumbs. Symptoms of sprains are swelling, bruising, pain and sometimes loss of movement to the affec...
ted joint. Learn more about sprains and strains from our experts.
More