Playing sports is fun. Getting hurt is not. To make sure you stay in the game, follow these five steps to injury prevention:
wear protective gear, such as helmets, protective pads and other gear
warm up and cool down
know the rules of the game
watch out for others
don't play when you're injured
Ninety percent of the American population has some type of muscle imbalance resulting in a weakened kinetic chain that often causes injury. Exercises and sports can result in injury if imbalances exist, even with no prior injury. Examples of this would be a person with upper cross syndrome shoulder pressing or a person with lower cross syndrome performing heavy squats or leg presses resulting in excess stress to the respective joints. In addition, traditional training does not address the need to train on a single leg; however, in sports, it is very common that we reduce force, stabilize and produce force in this position. Therefore, we must train that pattern.
Enhancing the muscular balance and neuromuscular stabilization of the joints will reduce the risk of these injuries by putting muscles back in proper alignment. This can be done through corrective exercise/flexibility programs and by teaching proper recruitment and co-contraction of the proper muscle groups. All muscles must be trained to decelerate force, stabilize and produce force in order to function optimally in all three planes of motion.
Check out my blog for more sports training injury prevention information.
There are a number of simple steps you can take to help minimize the risk of injury while training for and participating in sports. The first is to make sure you perform a thorough warm up, which may involve light activities, like stretching and foam rolling of tight areas and moving all the major body parts through their range of motion to prepare them for further activity. Engaging in regular resistance training will strengthen your muscles, joints and soft tissues to help them prepare for the rigors of sports. Agility training and practicing starting and stopping will help you learn to control your body when you have to start or suddenly stop and will help decrease the risk of injury. Finally having a strong core will give you a strong base of support and help you control your body as you move. These steps will help decrease your risk of injury while participating in sports.
To reduce chance of injury in sport, one needs to have and maintain proper strength and stability. Most of the common injuries seen in sport are a result of muscle imbalances and weaknesses. Working with a professional to determine which of these you may have and implementing a corrective exercise program is the best prevention method. Until you can find someone, ensure that you engage in an active warm-up prior to activity participation.
No matter what the sport or activity, if there's a chance of head injury, wear a helmet. If you play a racket sport or basketball, wear eye protection. All you have to do is look at professional basketball players with their wraparound glasses, or professional bikers with their helmets on, to know that the people at the top of the game take safety seriously. Even sports like skateboarding require safety precautions. Enter any emergency room on a nice Saturday afternoon and you will see skateboarders and rollerbladers who forgot to put on their kneepads, wrist guards and helmets. Boating accidents are another common source of injury, often because people forget that drinking-and-driving rules apply to the waterways, too.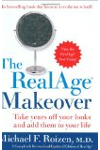 Continue Learning about Sports Medicine