Most running injuries are caused by overuse and ignoring your body. Many look back on their training post-injury and recall yellow flags of pain or stiffness that lead to an injury. Spending an extra 5 to 10 minutes stretching or completing a few exercises today may prevent a visit to your doctor or physical therapist tomorrow.
Continue Learning about Sports Injuries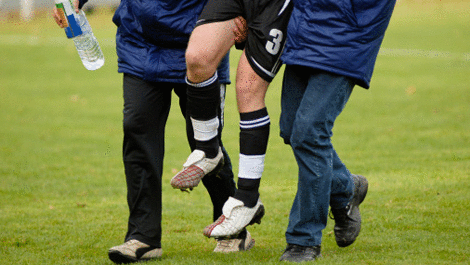 Sports injuries occur during any type of sporting activity. Chronic injuries build up over time by repetitive use during running, weights and sports. Injuries caused by physical trauma - collision, trips and falls - occur during t...
he sporting activity. Learn more about sports injuries from our experts.
More