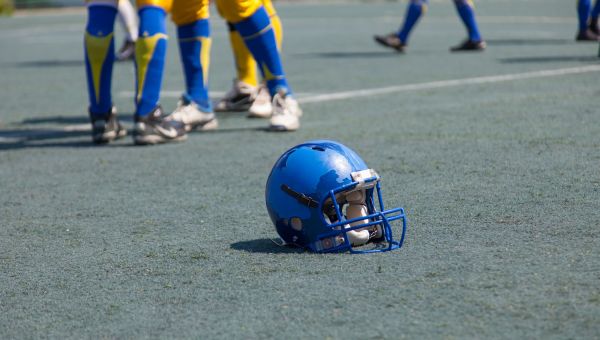 A couple of seasons ago, 35 of 288 players in the Swedish Hockey League suffered concussions in the first half of their season! That's when the Swedes started testing for certain proteins in injured athletes' blood.
Is it time to see a specialist? We can help find one near you.
These T-tau proteins are biomarkers, released when there's a concussion. (They're also biomarkers for conditions such as Alzheimer's disease and Parkinson's.) It turns out that tau levels peak during the first hour after a concussion, and the peak levels indicate the severity of the injury and how long symptoms will persist. Tau levels drop off over the next 12 hours—but often they're still higher than they should be six days later.
This simple and effective assessment objectively determines how badly the brain was traumatized (it's often not obvious) and it's going make T-tau blood testing kits standard tools—one day.
Now, the NFL is testing a PET-based brain scan to detect tau proteins, as they explore their connection to chronic traumatic encephalopathy (CTE) in several retired players. It's the first time these proteins have been discovered in a living player suspected of having CTE. Before, as they did for Hall-of-Fame Center Mike Webster, who suffered multiple concussions that lead to CTE, they had to analyze brain tissue postmortem.
Anyone with a concussion, young or old, amateur adventurer or professional athlete, might benefit from getting T-tau protein levels measured. Tests can be done at the hospital using cerebral-spinal fluid. Knowing when it's safe to return to the field can keep you in the game—for the long run!