Most schools today require a physical exam before your child will be allowed to play sports. This exam helps to determine whether a child is healthy enough for the physical demands of certain sports in order to minimize injuries and maximize safety. A physician will assess your child's overall health, fitness level, preexisting injuries, conditions that might raise the risk of injury, and physical maturity.
First, the physician will looks at the patient's health history and may inquire about the following subjects:
Immunizations
Current height, weight and other vital statistics. For example, excessive weight loss or gain may indicate an eating disorder, and carrying excess weight or having high blood pressure may restrict certain activities or require that child ease into a sports program.
History of medical conditions including asthma, heart disease, seizures
Serious illnesses in the family
Dizziness or fainting during physical activity
Menstrual cycles
Allergies
Use of contacts, glasses or dental appliances
Past injuries including fractures, sprains and concussions
Smoking, alcohol and drug use, including dietary supplements and performance-enhancing drugs
The physical will also include a full head-to-toe physical examination, including eyes, ears, nose, mouth, heart, lungs, abdomen, genitals, joints and back since assessing risk of scoliosis is very important. The physician might also assess your child's flexibility and endurance.
If everything checks out, your doctor will sign the form clearing your child for sports activities. However, if the exam reveals a condition that might prevent your child from participating, it's often true that with a treatment or rehabilitation plan, he or she will be back in the game in no time. Just make sure you get your child's physical completed many weeks before the start of the season, just in case there is rehabilitation to be done before your child will be eligible to compete.
From Good Kids, Bad Habits: The RealAge Guide to Raising Healthy Children by Jennifer Trachtenberg.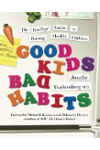 The first and most important thing the doctor will do is take a detailed medical history, including a review of the child's past medical conditions, medications, as well as a more focused set of questions about broken bones, concussions and breathing problems or chest pain. Each school typically has a form that must be filled out by the player/parent, so we review those questions as well. We also ask questions about what kind(s) of sports your child will be playing, how long they have been playing it, what level they're in, etc. In addition to asking questions about your child's health history, your doctor will also perform a detailed physical that starts on the top-most hair on your child's head and goes down to his or her toes, checking everything in between. After taking down the history and performing the physical, your doctor is able to recommend whether or not your child is clear to play.
A sports physical exam, also referred to as a "physical," ensures there are no pre-existing physical conditions that may limit or contraindicate your participation in a sport or activity. It's important to undergo one on an annual basis, especially if you're active in sports.
Continue Learning about Sports & Athletic Performance