The initial signs of overtraining are not the only symptoms you may experience. In fact, the symptoms of overtraining actually stretch outside the weight room and begin to interfere with your everyday life. Physical symptoms of overtraining:
Excessive weight loss,
Reduced muscle definition,
Decreased strength,
Fatigue,
Inability to complete workouts,
Chronic muscle soreness,
Slower recovery,
Increased injuries,
Decreased immune system,
Insomnia.
Emotional symptoms of overtraining:
Loss of appetite,
Loss of motivation / enthusiasm,
Depression,
Irritability.
Risk factors for overtraining include everyday activities. Are you going to hold a metal pole in the middle of a lighting storm? Since you most likely will not do that then you should not push yourself beyond your physical limits. Some factors that can lead to overtraining are your atmosphere in which you exercise. You must stay within your limits and some days you may not be able to run the 3 miles you were expecting. Reasoning for this, change in temperature; change in time of day, have you encountered added stress? This example is one of many but be sure to pay attention to your body and your surroundings. Working within your means is smarter than trying to push when you body is not physically able.
Other changes besides an increasing workload can put us at greater risk of overtraining. For example, temperature extremes -- a heat wave or cold snap -- can present new challenges to which our bodies have to adapt, and trying to maintain our usual workload under such circumstances can lead to trouble. When we add new walking or jogging routes that take us over new terrain, for example, or when we change running or walking shoes or buy a new bike without giving our bodies time to adapt, our risk of injury and discouragement increases. Likewise, new stresses on the job or at home, when added to the stress of training, can increase the risk of overtraining.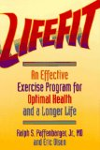 Continue Learning about Sports & Athletic Performance