Tennis, squash, and racquetball all tend to develop the body asymmetrically because one arm is used more than the other. Handball uses both hands roughly equally and thus provides a better overall workout. All of these activities involve quite a bit of twisting, which can be hard on the lower back, so keep this in mind when considering any of these activities if you've had previous low-back problems. And they all involve quick, lunging movements that can increase the risk of falls and sprains. If you have chronic knee problems or arthritis in the hands, elbows, or shoulders, you may want to approach these activities with caution. On the other hand this type of training probably helps combat osteoporosis and builds strength and trains the sense of balance to prevent falls.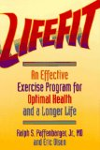 Racquet sports can be tough on your knees and back. Be sure you are playing against someone of the same fitness level, someone who is willing to be patient with you, and most of all, be sure you are at a level in which you feel comfortable playing. Racquet sports will require a lot of lateral movement as you will be moving side to side. This may put stress on your knees to break from one side of the court to the next. Also, you will need to twist through your body to return a serve or to keep a volley, and this rotation may be tough on your back. Also, if you are new to the sport, you will most likely stay dominant on one side and this may cause overuse injuries on that side.
Some suggestions to avoid injury include to work within your comfort level. Be sure to use both sides of your body as equally as possible. Focus on proper breathing techniques and try and rest day's in-between to avoid overuse injuries.
Continue Learning about Sports & Athletic Performance