Team sports are a great way to get your child moving and can motivate him when he wouldn't otherwise participate in more solitary activities. Although winning shouldn't be the primary goal, being a part of a team that excels can spur a child to work harder in order to maintain team rank. If he works hard, he'll be in better shape; if he's in shape, his performance is improved; if his performance is improved, team performance is improved. A healthy cycle, and one that I encourage.
Team sports can help:
Make exercise fun
Help children build friendships
Promote strong bone mass, reducing the risk of osteoporosis as an adult
Improve cardiovascular health
Build self-esteem
Highlight teamwork
Teach self-discipline and goal-setting
Sometimes the physical and psychological demands and expectations of a team are too much for a child. If your child is under 6 years old, consider a team sport where everyone wins in the end; no score or points are kept.
From Good Kids, Bad Habits: The RealAge Guide to Raising Healthy Children by Jennifer Trachtenberg.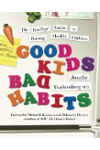 It is recommended youths get 60 minutes of physical activity on a daily basis. Team sports are a great way to help achieve this goal! Further, team sports foster psychosocial development in youths. It teaches them how to interact with others, and allows them to understand themselves better.
Continue Learning about Sports & Athletic Performance