I have found that for people who have a hard time adhering to a structured workout routine, team sports can be a great option. The commitment to a team and the accountability that you have to the other teammates can be great motivators for maintaining your exercise goals. Don't be discouraged by the fact that you do not consider yourself a great athlete or that you haven't played a team sport in years. There are leagues available through your city recreation departments or local YMCA that truly involve all skill levels. So go out there, lace 'em up and don't be afraid to have some fun!
This really comes down to personal preference. The best exercise is the one excites you and keeps you coming back for more.

When looking at team sports for your children, it's important to recognize whether it's actually something your child wants to do. If they're intimidated, don't like the sport, or are on a team that only plays the best players, it can create a lifetime aversion to exercise as they will begin to associate exercise with athletics.

However, for people who are motivated and inspired by being part of a group, team sports can be a great way to stay fit, have fun and socialize.

The important thing when choosing sports as exercise is to make sure the team meets regularly for workouts, in addition to games, and that there is a steady rotation of players so that each player is actually staying active.

In addition to meeting fitness goals, team sports can foster comradery, cooperation, and a healthy acceptance of life's successes and failures.


For people who love the thrill of competition and need something to focus on more than fitness or who enjoy and thrive on the social aspects of activity, team sports are probably a better option. Team sports allow people a chance to compete towards a goal with other like minded people and to perform in a competitive environment where fitness ends up being a byproduct instead of the main goal. For people who do not enjoy competition, or prefer to work out alone focusing on physical activity might be a better solution for these people. If you're interested in participating in team sports look up your local city parks and recreation websites for possible recreational leagues to join for various sports.
Some of us love the excitement and satisfaction that comes from being part of a team. The skills that team sports teach can go far beyond the playing field. If you want to join a team, look for one that is right for you. Some are very competitive, while others are more fun-oriented and give every woman a chance to play. Try talking to the coach or watching a practice to get a sense of the team's style before joining. Some team sports give your body a well rounded workout, but others do not. If you play a sport where you spend much of your time standing around waiting for the ball to come to you, a separate cardiovascular activity would be a good addition. Pre-game warm ups and proper conditioning (building up to strenuous sports) can help you avoid injury.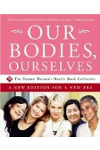 Continue Learning about Sports & Athletic Performance