You know when your child is ready for team sports when:
He shows an interest.
His coordination and physical size are sufficient to minimize injury.
His social/emotional development is age appropriate and matched to teammates.
Before launching into a sports season, schedule a physical with your child's pediatrician. Take the time to discuss your child's readiness to participate in the sport. You may find that it's better to delay participation, or you may determine that another sport or activity is a more suitable option.
From Good Kids, Bad Habits: The RealAge Guide to Raising Healthy Children by Jennifer Trachtenberg.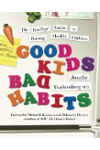 You'll know your child is ready for team sports if she tones interest. She'll start asking questions about the sport, or maybe even playing casually at school. Secondly, you'll know she's ready when you can see she's physical maturing and developing coordination skills. Lastly, you can always ask her to gauge her interest! In summary, listen, observe, and ask!
Continue Learning about Sports & Athletic Performance