Here's a quick exercise that demonstrates why we need to give back for receiving this gift of prana:
Take a reasonably deep breath, about half your lung capacity, and hold it. Without exhaling, breathe in again and hold it. While still holding your breath, inhale again to your full capacity and hold it. What would happen if you didn't exhale? Eventually, you're forced to exhale. You have to, or you'd be very uncomfortable.
Just as you can't continually breathe in without breathing out, you can't draw in and utilize this gift of spiritual energy without giving something back, in some form of service. The prana builds up in your energy body and creates congestion; you become uncomfortable. It is an abundant universe, and you are free to learn how to draw in and use prana for your own personal health and spiritual development. But as you use and accumulate it and learn more about it - which is to say, as you develop spiritually - you take on a responsibility to pass it along in the form of service, good works, and regular practice of positive virtues.
Here is an example. There are two basic ways to lift weights. Bodybuilders engage in a routine that focuses on building specific muscle groups in order to look good. They lift lower-than-maximum weights at a slow or measured pace with many repetitions to build that lean bodybuilder look. This routine doesn't necessarily translate into high performance in athletics, but bodybuilders are judged not on what they do but how they look.
Powerlifters and athletes in training for specific sports, on the other hand, perform weight-lifting routines designed to build up what they call functional strength. Their workouts are designed to help them perform their athletic movements better. For example, football linemen lift very heavy weights in short, explosive movements with few repetitions. These exercises build the specific muscle groups they use in their competitive endeavors, and they mimic the movements used on the football field. Powerlifters and football players are judged not on how they look but on what they do, how they perform.
In accumulating prana, you are building "spiritual muscles." You can use them solely for your own benefit, to "look good." Or, you can use them to develop spiritual "functional strength," which helps you perform service and good works, which ultimately return to you.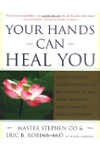 Continue Learning about Spirituality and Religion