There is a difference in patients with a positive spiritual orientation and those without one. Studies show that a positive spiritual orientation helps people cope, and makes them resilient in the face of life's challenges. Those patients who think their illness or condition is a punishment have a negative spiritual orientation, which only exacerbates their problems and symptoms. Being aware of one's beliefs, values, and spiritual perspective are essential elements of self-knowledge. A spiritual director can help in this regard.
A 'spiritual director' is trained to guide individuals in finding meaning in life, discovering purpose and values, and determining suitable spiritual practices. Most faith traditions have spiritual directors, though they are not always called 'spiritual directors', they offer spiritual guidance. There are spiritual directors who work across all faith traditions as well as with people who have agnostic or atheistic views. Typically, spiritual directors work one on one, much like therapy, but may only have contact with a client once a month, or every six months or more. Do your homework before selecting a spiritual director. Ask about their background, training and orientation, and interview at least three spiritual directors before deciding on one.
I interviewed a spiritual director this month. A free download is available on wholepsychiatry.com.
You can begin to explore and develop your spirituality through education and experience.
The education piece pertains to reading, research, and interaction with the works of those whose spiritual contentions and speculations you admire most. If you're not certain of where to begin, do an Internet search, check out the most best-selling or highly-reviewed spiritually-themed books on any Internet bookseller, or ask a librarian for recommendations. Remember: this is about developing your spirituality, which means you are under no obligation to fully embrace anyone else's beliefs if they do not ring true or feel authentic to you. A good rule of thumb is to retain that which resonates best, and toss out the rest!
Next, consider how the stuff you've decided to retain may have practical application in your daily life. That is, how can you use and apply it to improve your overall well-being, relationships with others, and general sense of purpose?
Finally, the experience portion may come from counsel, consultation or commiseration with others who are like-minded and with whom you can verify, debate or expand spiritual topics of discussion. For some, this may include arranging time with a person of religious position or participating in a religious meeting group. For others, spiritual connections may be found in other community activities through wellness centers and retreats, healing practitioners, various spiritual or wellness classes, and reading circles.
Through it all, remember to remain focused by honoring the greater good of the highest order to the benefit of us all.
We live in a stressful world where individuals, governments, and corporations are increasingly unstable. Each of us must find peace, security, comfort, and wisdom in some experience of the Holy.

Begin to develop your own spirituality. What do you love, and what makes your heart sing? Where do you feel most connected with the Divine? How can you create time and space to grow and persevere in a long-term relationship with your spirituality?

Make your home reflect what you respect, revere, and love in our world. Your home is your sanctuary and a place to enjoy your connection with the Divine in every way. Colors can create an enlightening feeling. Filling and surrounding your home with running water, trees, plants, stones, and bird feeders, not to mention planting a simple garden, can create a constant connection with the Holy.

Create personal spiritual space in your home, in your car, and at your office. This intimate personal space can be photographs of people, pets, or places you love. Paintings, inspirational sayings, or tapestries can create a soulful environment. Keep wraps, shawls, or special blankets around to remind you of your connection with the Divine. Be creative with your personal space.

Read books on different religions and spiritualities. Create a study group for spiritual growth that meets regularly. Begin weekly home devotionals with the entire family. Read something inspirational, and discuss the reading to engage everyone's perspective. Create open discussions at your family devotions, and listen to how your children feel about the Divine. Listen deeply and encourage them to ask you questions.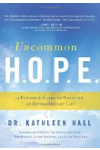 How can you honor your spirit? Your body, mind and spirit must all be connected to practice a spiritual life. Tend to your health, nourish your mind and dedicate time to that special place where you feel at peace and balance. When your lifestyle is balanced your true spirit will appear daily in your life. Fifteen tips to nourish your spirituality: Take a walk by yourself (in a safe area). Be positive. Do something kind for someone without being found out. Clear your schedule; say "no" sometimes. Let go of control. Take a deep breath and live in the moment -- be present. Meditate or pray -- connect with your spirit. Spend time with others who have similar spiritual beliefs. Read inspiration material. Practice gratitude daily. Create quiet time daily. Really listen when you are in conversation. Listen to music that touches your soul. Pamper yourself. Seek out peaceful moments for reflection.
In order to spiritually fly, you must first flap your wings. This usually involves some form of spiritual practice or ritual that puts you in touch with soulfulness. The only way to develop your soul, nurture a relationship with a higher power and find a sense of purpose or meaning in life is to engage in spiritual exercise on a regular basis. Here are some forms:

Prayer: Spend 10 to 15 minutes every day praying. Pray for the health and welfare of your loved ones. Pray for the strength to meet life's challenges. Pray for your physical, mental, emotional and spiritual needs.

Study holy books: Spend 15 minutes a day reading scriptural passages from holy books like the Torah, the Bible, the Koran, the Bhagavad Gita and the like.

Practice gratitude: Keep a gratitude journal. Remember that in the midst of your pain and trials there is much to be grateful for. Take five minutes at the end of the day to focus the camera of your mind on all the things you have to be grateful for.

Attend church or synagogue: Studies show that those who are religiously involved have less depression, less anxiety, less fear, greater marital stability, decreased drug and alcohol abuse and a greater sense of purpose, well-being, hope and optimism in life.

Volunteer your time: Remember that the essence of spirituality lies in your ability to reach beyond your own self-centered ideas, concerns and desires and connect with something outside yourself. Helping those in need is a wonderful way to flap the wings of your soul and lift yourself skyward, giving you a greater sense of belonging to the world.

Find and nurture your relationship with God or a higher power: You don't have to fully comprehend the idea of God or a higher power to begin to develop a relationship with one. As in your own personal relationships, you usually get to know and love people most through the process of having a relationship with them. If you want to realize the presence of a higher power in your life, then you must make the effort to include a higher power in your life. Spending time with one another is the only way any relationship grows strong. Having a healthy relationship with God or with your higher power is no different. Be willing to speak to your higher power when you are upset or angry, and even fight with your higher power when necessary, but always with the goal of creating greater love and understanding in the relationship.
Continue Learning about Spirituality and Religion