If you subscribe to the law of karma, you may define it in simplistic terms as "you get back what you put out." When you employ this law to govern your daily conduct—thoughts, deeds, and interactions with others—it connotes a heightened awareness and an enlightened consciousness.
You can utilize the law of karma to improve your life by being conscious and aware of acting with grace and dignity, humility and altruism. If you aspire to become increasingly selfless and less selfish you will receive tenfold in return that which you have manifested for the greater good of others. But do not be falsely lured into believing this is why you enact the law of karma—for what it gets you. You enact it in order to render service to others by setting an example of compassion, decency and respect.
An especially powerful method of utilizing the law of karma to improve your life, and a very effective way to neutralize negative karma, is tithing. In its strict dictionary definition, tithing means giving a tenth of one's earnings to the church. In a more general sense, however, it means contributing whatever amount of money you can to good and worthy causes.
The esoteric principle behind tithing stems from the law of karma: "You reap what you sow." As you give generously of yourself and your resources that generosity will be returned to you in kind. If you view your karma as your "cosmic financial statement," you might say that tithing gives you a way to build up a "positive balance." If you donate $100 to a charity, at some point in the future $100 in good karma credit or value will return to you. This karmic credit may take the form of money, success in some venture, good health for you or your family, general good luck, or something else of comparable value that you may need or want.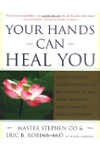 Continue Learning about Spiritual Therapies