There are many new studies on the relationship of spirituality to wellness. Researchers in the field of psychoneuroimmunology (mind/body interplay) report growing evidence on the positive effects of spirituality, contending that the human body has a powerful sacramental dimension to it, and those who acknowledge this with a strong sense of higher purpose--a body-soul connectedness--are the ones who are more likely to stay with programs that lead to optimal health. This does not mean that belief in God or a Higher Power should ever replace medicine. However, faith in something greater than yourself offers a type of curative power, helping you to disconnect unhealthy worries and replace these with soothing belief.
According to the latest medical research, religious faith is healthy and even healing. Studies show that prayer and meditation produce alpha and theta waves in the brain that are consistent with serenity and happiness allowing your harried thoughts to have a reprieve. In a study done at Johns Hopkins School of Medicine on women with rheumatoid arthritis, researchers concluded that spirituality might be a type of psychological resource that allows individuals to adjust better to living with a chronic illness. They found that those who had a high level of spirituality, were more likely to attend church and pray, and rated themselves as healthier and less disabled than their less spiritual peers.
It's one thing to say you're spiritual, and it's one thing to go to church regularly. The real test of your spirituality is to apply it skillfully when you need it to solve real-life issues. That is, can you think before you think? Can you use things like deep breathing, meditation, and prayer to help you be humble, compassionate, and empathetic when you're under high stress or when you have a family crisis? That ability and skill is really at the heart of what transcendence is all about. So what do you do? It means doing things like counting to 10 before overreacting with emotion in an argument with a spouse or family member. It means slowing down the thought process to really think through problems and conflicts and use your authentic being to address issues. It means asking yourself not what your spiritual leader of choice would do about a conflict, but what would they feel about this challenge.
You want to tap into your heart more than control a behavior. And it means taking an issue one step further than its surface-level solution. So, for example, if a child is starting to get bad grades at school, the reaction should be to try to find out what else is going on in the child's life.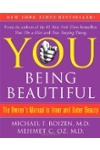 Continue Learning about Spiritual Therapies