Not all people with spinal problems will be helped by spine surgery. Oftentimes spinal surgery is not the best option for people's symptoms. But there are times where surgery is indicated and will be a very good option. Using state-of-the-art technology with excellent surgical techniques can help improve accuracy and help improve outcomes by reducing the surgical risks.
Spine surgery can successfully address the following problems:
cervical disc herniation
cervical stenosis
lumbar disc herniation
lumbar stenosis
lumbar spondylolisthesis
Samer Ghostine, MD, from Riverside Community Hospital discusses who might be a good candidate for spine surgery. Watch this video to learn more.
In this video, Rick Placide, MD, from Chippenham Hospital, shares who would make a good candidate for spinal surgery.
The most common candidates for spine surgery are those who have pain that spreads (or radiates) down the arms or legs. Such pain may be the result of a herniated disk or degenerative disease that causes nerve or spinal cord compression. Sometimes, the pain is due to a benign (noncancerous) tumor. Before spine surgery is considered, you must have already thoroughly tried conservative measures such as physical therapy, nonsteroidal pain medication, injections and massage. Frequently, these treatments relieve symptoms and surgery is not required. You doctor may say you are a candidate for spine surgery if your pain continues despite these interventions or if you have signs of muscle weakness.
One of the major reasons people consider spine surgery is pain—in the back, buttock or leg—or weakness in the leg. Spinal surgery is a last resort that is considered if these issues do not improve after physical therapy, anti-inflammatory medications and modified activities. If the pain doesn't go away after six weeks up to six months, then spine surgery may be appropriate and indicated.
Trinity Health is a Catholic health care organization that acts in accordance with the Catholic tradition and does not condone or support all practices covered in this site. In case of emergency call 911. This site is educational and not a substitute for professional medical advice, always seek the advice of a qualified healthcare provider.
The typical candidate for spine surgery is a patient who has pain and typically a loss of function. Watch this video to learn more about spine surgery from Constantine Toumbis, MD, at Citrus Memorial Hospital.
You want to exhaust all your pain treatment options before deciding on spine surgery. Watch Carrie Stafstrom, director of orthopedics and neuroscience at Los Robles Hospital & Medical Center, explain the conservative care options available.
Spinal surgery isn't necessary for the vast majority of patients, says Dhruv Pateder, MD, from Reston Hospital Center. Watch this video to learn more.
A variety of spinal issues qualifies a candidate for spinal surgery, says Gregory Gebauer, MD, with Fawcett Memorial Hospital. Watch this video to learn about how different symptoms require different surgeries.
The most important factor in predicating a favorable surgical outcome is making sure you are the right patient for the procedure. Spinal surgery is most effective for people who have no neck or back pain but have constant radiating pain into an extremity. Surgery is never a reasonable treatment option for neck or back pain if you do not have radiating symptoms. You should wait to consider surgery until the extremity pain becomes almost unbearable or you have a noticeable loss of function. Fortunately, recent advances in arthroscopic surgery make this a safer and more effective option than it was a few years ago.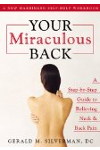 For those with back problems, surgery isn't an automatic answer, says Mark Myers, MD, spine surgeon at Frankfort Medical Center. Watch as he explains alternative treatments—and when spinal surgery is a necessity.
The ideal candidate for spinal surgery is a patient with consistent pain, numbness and tingling, and those who have tried non-surgical solutions, says Michael King, MD, from Blake Medical Center. Watch this video to learn more.