What is Reiki?
Reike is an ancient form of natural healing where masters manipulate energy and frequencies in the body into energy points called chakras. Watch as psychologist Jeffrey Gardere, PhD, describes the healing benefits of Reike and how it's performed.
Reiki is a hands-on healing discipline believed to balance body, mind, heart, and spirit through gentle touch. The Reiki healer's hands are placed on or above the patient. The healer uses standard hand positions associated with all the vital organs of the body. This is believed to generate the flow of energy, which instinctively travels where it is needed within the body so that healing may occur.
Reiki is a spiritual healing practice that helps bring you back to balance. Reiki balances the whole system, so people have different experiences, but most find it relaxing and effortlessly meditative (accent on effortlessly). Like meditation, Reiki is not tied to any belief system and can be used by anyone.
Reiki practice can support your health and well-being regardless your state of health. When you are healthy, Reiki practice helps you stay that way. If you are facing a medical condition, Reiki practice supports your conventional medical treatment by optimizing your body's own self-healing mechanisms. Reiki practice often helps relieve symptoms and side effects of medical treatments.
Since Reiki practice is balancing and doesn't involve manipulative touch or ingesting any substance, there are no known medical contraindications. As long as you receive the medical care you and your physician deem necessary, Reiki practice is safe regardless your age or state of health.
The foundation of Reiki practice is self-care. You can easily learn to practice Reiki at the First degree level, which is all that is needed for self-care. Then you can practice on yourself every day, as often as you want or need. If you like, you can offer Reiki treatment informally to your family and friends. Since practicing Reiki supports both you and those in your care, learning to practice is especially useful for parents and caregivers.
You can also receive treatment from someone else, a friend or a professional. Reiki practitioners vary widely in their approaches, but you can expect to lie fully-clothed on a treatment table or sit comfortably supported in a chair while the practitioner rests hands lightly on or just above a series of non-invasive placements on your head and torso.
Because Reiki started as a folk practice for home care, there are no standards for Reiki practice or training. You will find a wide range of options in this buyer-beware market. If you do a little research, and use your common sense to choose carefully, Reiki practice can be an accessible, low-cost, non-invasive support to your health and wellness for the rest of your life.
Reiki practice dates to Mikao Usui in Japan in the mid-1920s. Chujiro Hayashi, one of Usui's direct students, and Hayashi's student Hawayo Takata brought Reiki to Hawaii in 1937. The practice has spread around the world, albeit often with changes since Takata's death.
Reiki, the Japanese word for "universal life force energy," is an ancient energy-channeling technique that releases Qi that is blocked in the body. Many of today's day spas, medical spas and resort spas offer Reiki to patrons who want to improve physical and emotional health and reduce stress.

With Reiki, the practitioner places her/his hands on or near the client's body in a series of hand positions. Each position, whether on the hands, feet, shoulders, or other, is held for three to ten minutes depending on how much Reiki the client needs. The entire treatment usually lasts between 40 to 90 minutes. This subtle form of healing may be done through clothing and without any physical contact between the practitioner and client.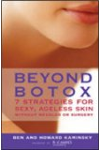 Reiki is a practice that originated in Japan and involves the " laying on of hands " to improve energy flow in the body. Reiki translated means spiritually guided life force energy. Mikao Usui developed the practice in 1922 during a Buddhist training session. He intuitively placed his hands on different areas of the patient's body and delivered healing energy through his palms.

Reiki has been used worldwide. In the west there are set patterns of hand placement. However, reiki can actually be done without direct contact with the patient. The hands can be held just above the body or done at a distance. There are three levels of training. Those who achieve level one are able to heal themselves and others. Level two trainees are able to heal people from a distance and those at level three can train others.

There have been no adverse effects reported as a result of reiki however thus far clinical trials have not determined it to be effective for treating a variety of medical conditions. The main concern for medical professionals is that patients will use reiki alone and delay conventional medical treatments.

Reiki is a very specific form of energy healing, in which hands are placed just off the body or lightly touching the body, as in "laying on of hands." Reiki can also be done "long-distance," as a form of prayer.
According to many versions of its origin, Dr Mikao Usui, a Japanese seeker of spiritual truths, brought the Reiki method of healing into human awareness in 1922 after a deep spiritual experience. He is said to have begun teaching others after a serious earthquake hit Japan and he felt urged to spread his knowledge.
In a Reiki session, the practitioner is seeking to transmit Universal Life Energy to the client. The intention is to create deep relaxation, to help speed healing, reduce pain, and decrease other symptoms you may be experiencing.
Since there is no regulation of Reiki practitioners in most places, you may have to do some investigating to find a qualified professional. Please use a good dose of common sense when assessing promised benefits. To find a qualified Reiki practitioner, check with an integrative health center (many major medical centers, and cancer treatment centers, now offer these).
Continue Learning about Specific Mind-Body Treatments
From meditation to prayer, there is an array of mind-body treatments which help one find peace and healing.