The macrobiotic diet is a strict almost vegetarian diet with no meat, dairy or processed foods. Food choices are primarily grains, beans and vegetables with fruits, nuts and seeds eaten less often. It's "almost" vegetarian because certain types of fish are permitted.

Because of the strict rules involved with the macrobiotic diet, without supplementation dieters may become deficient in essential nutrients. Macrobiotic principles require those following this diet prepare and chew food in a specific manner. This may also be a major lifestyle change. Research supporting its efficacy in treating cancer and some other ailments is limited at best.

Most people can benefit from adding more vegetables to the diet. However, you need to maintain a balanced and healthy overall diet.
The macrobiotic diet was developed in the 1920s by a Japanese educator named George Ohsawa. Ohsawa is said to have cured himself of a serious illness by changing to a simple diet of brown rice, miso soup, and sea vegetables. After regaining his health, Ohsawa worked to integrate Eastern and Western philosophy and medicine to form the dietary and lifestyle principles of what is now known as macrobiotics.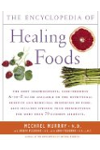 More About this Book
Encyclopedia of Healing Foods
From the bestselling authors of The Encyclopedia of Natural Medicine, the most comprehensive and practical guide available to the nutritional benefits and medicinal properties of virtually everything...
Continue Learning about Special Diets