Whether or not you have been told to follow a gluten-free diet, we can all benefit from expanding our whole grain repertoire. Here's a list of some grains you should be using:
Millet - It's high protein and fiber rich. When you cook it, it fluffs up. You can also toast it in a dry pan before you add the liquid.
Quinoa - Nutty and crunchy, it's a great base for salads. It cooks quickly and has a lower glycemic index. Add berries for a great anti-oxidant punch.
Corn - On the cob, frozen, or canned (low sodium), it is rich in anti-oxidants. If you buy cornmeal, look for "made from whole grain corn" on the label. Make muffins from the cornmeal and add chopped or sautéed veggies for a savory muffin.
Rice - Brown, black and wild are the highest in fiber and nutrients. Also look for the term "long grain" which means it will have a lower glycemic index. Jazz up brown rice by making it with vegetable stock and add chopped and sautéed vegetables. You can also add nuts and berries before serving for a sweeter, crunchier version.
Other gluten-free grains - buckwheat, sorghum, teff (Ethiopian)
Gluten-free grains include:
Amaranth: Amaranth is an Aztec grain that's high in protein. It tastes a little like corn.
Buckwheat: Despite having "wheat" in its name, buckwheat is actually no relation to wheat. Roasted buckwheat is called kasha. It's often used for pancakes or in soba noodles. If you're gluten intolerant, then read your labels carefully because many things made with buckwheat also have wheat in them. Often, if it is truly gluten free, the package will say so.
Millet: Millet has a nice, nutty flavor and is commonly used in India. It is particularly high in B vitamins.
Oats: Oats are a special case when it comes to gluten. They themselves don't contain gluten, but they are often processed in facilities that also process gluten-containing grains, so there is an issue of cross-contamination. Truly gluten-free oats will be advertised as such. If you're sensitive to gluten, oats are probably fine in moderation. But if you have a full-blown allergy or celiac disease, avoid them unless they are specifically labeled as gluten free.
Quinoa: A favorite of many health advocates, quinoa is considered a superfood for its nutritional density in comparison to some other, more commonly used grains. It is high in protein and minerals, and because it's gluten free, it is widely tolerated. It comes most commonly in red and white, and more rarely in black. I like to make dishes using a combination of both.
Rice: Probably the most ubiquitous gluten-free grain, rice is easily digested, widely available, and comes in many interesting and flavorful varieties.
Teff: Teff, a staple in the northeastern African countries Ethiopia and Eritrea, is a type of millet. If you've eaten at an Ethiopian restaurant, you likely ate injera, a big pancakelike bread that's made from fermented teff.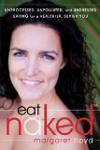 To start with, think of the acronym CRAPST. This stands for the gluten free items you can have: corn, rice, arrowroot, potato, soy, and tapioca. Then add quinoa, buckwheat, and uncontaminated oats. You can purchase gluten free cereals, breads, tortillas, cakes, etc. The variety of gluten free products is growing every day.
Regardless of gluten sensitivity, grains are still vital to your diet. Gluten is the nutrient that can trigger allergic reactions in some. It is widely found in some grains like wheat, barley, and rye. However, that leaves many important gluten-free grains, such as buckwheat, quinoa, millet, and some forms of oats.
This content originally appeared on
doctoroz.com.
A large number of gluten-free grains are available: Amaranth, millet, buckwheat, teff, corn, quinoa, rice, sorghum, wild rice and oats (although oats are considered gluten-free, they are frequently contaminated with wheat during growing or processing). You do not have to have a gluten allergy or have celiac disease to diversify your grain intake and enjoy the pleasures and variety of all the different whole grains.
Continue Learning about Special Diets