First step is to remove the saltshaker from the table. Next avoid the obvious salty foods like chips, soy sauce, canned fish, canned soups, bread, and certain cheeses. Increase your intake of fresh fruits and vegetables, healthy fats, and lean proteins. Avoid packaged, processed foods. Diet sodas also contain sodium. Fried foods often contain large amounts of sodium, as does Chinese and Japanese food. Most restaurant food is over salted. Cook more from scratch, read labels, and limit sodium to less than 2000 mg. per day.
The 2010 Dietary Guidelines recommend 2300 milligrams sodium/day for the general population and 1500 milligrams for people aged 51 and older, all African Americans, and people with diabetes, or high blood pressure or kidney disease. Best tips for starting to eat a lower sodium diet are:
Purchase whole foods such as fresh fruits and vegetables
Cook at home more often than eating out to help control the sodium in your food
When you dine out, request lower sodium options (such as eliminating the sodium used in cooking)
Choose no added salt varieties of canned soups and vegetables
Compare food labels at the grocery store and choose the comparison food with the lower sodium level
A low-sodium diet generally means you should consume no more than 1,500 milligrams of sodium per day. That's why it is important to read the sodium content on the Nutrition Facts panel on product labels.
When shopping, choose less processed foods. They tend to have a lot of sodium. Be especially careful about:
Canned products (soups, vegetables)
Frozen foods ("TV" dinners)
Ready-to-eat convenience or fast food
Processed meats and cheeses (lunch meats like ham, salami and pastrami)
Packaged snacks (chips, pretzels, nuts)
Instead, eat mostly fresh foods, such as:
Whole fruits
Vegetables
Whole grain breads, cereals and pasta
Lean meat, poultry and fish
Season with herbs and spices rather than salt. And limit your use of:
Ketchup
Barbecue sauce
Soy sauce
Steak sauce
For more specific advice, consider talking to a registered dietitian.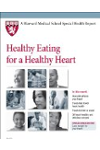 Continue Learning about Special Diets