The following are things to consider when using the glycemic index (GI):
The GI value represents the type of carbohydrate in a food, but says nothing about the amount of carbohydrate typically eaten. Portion sizes are still relevant for managing blood glucose and for losing or maintaining weight.
The GI of a food is different when eaten alone than it is when combined with other foods. When eating a high GI food, you can combine it with other low GI foods to balance out the effect on blood glucose levels.
Many nutritious foods have a higher GI than foods with little nutritional value. For example, oatmeal has a higher GI than chocolate. Use of the GI needs to be balanced with basic nutrition principles of variety for healthful foods and moderation of foods with few nutrients.
Continue Learning about Special Diets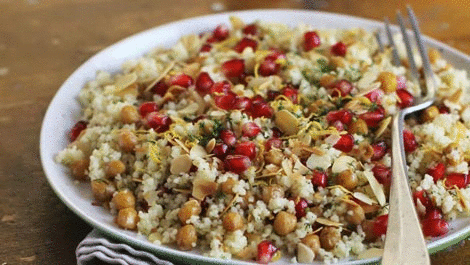 Looking for a gluten-free diet plan? What about a detox diet? Perhaps you are lactose intolerant and need to have special diet recipes? Any time you make changes in your eating habits with a specific goal, you're on a special diet...
. Meal planning is especially important for these types of special diets. You need to be prepared for unexpected occasions, travel and sickness. Get the facts on these special diet plans and recipes to ensure you have success in making changes to your eating habits.
More