How do I know if food is gluten-free?
If you're on a gluten-free diet, always be sure to check nutrition labels for gluten-containing ingredients and additives.

Don't forget that ingredients in food products change frequently, so always check before you buy something. There are many additives and ingredients that are wheat, rye or barley-based.

If something is labeled "wheat-free" it is not always "gluten-free." While the product may not contain wheat, it may still contain rye or barley.

If you have any question about whether or not something contains gluten, call the manufacturer and ask directly.
The best way to know if a food is gluten-free is to eat natural foods that are not packaged or processed. In this video, I will give some recommendations and shares tips for how to spot gluten on food labels.
Continue Learning about Special Diets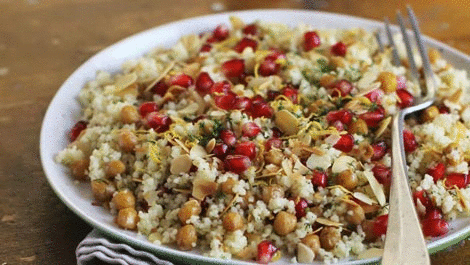 Looking for a gluten-free diet plan? What about a detox diet? Perhaps you are lactose intolerant and need to have special diet recipes? Any time you make changes in your eating habits with a specific goal, you're on a special diet...
. Meal planning is especially important for these types of special diets. You need to be prepared for unexpected occasions, travel and sickness. Get the facts on these special diet plans and recipes to ensure you have success in making changes to your eating habits.
More