Three grains contain gluten: wheat, barley, and rye. You'll do well with rice, corn, millet, quinoa, amaranth, and buckwheat, since they are naturally gluten-free. Also, there is no gluten in vegetables, fruits, beans, soy products, etc.

But here is the tricky part. If you have celiac disease, even the slightest trace of gluten can cause a reaction, so you'll need to read labels. For example, soy sauce contains wheat, while tamari does not. Gluten sneaks into beer and countless other foods.

To make life easier, it pays to emphasize simple, mostly unprocessed foods. After all, an orange, an apple, or a serving of rice or carrots has no long list of ingredients that you need to plow through. These simple "one-ingredient" foods are obviously gluten-free and safe for you to enjoy.

Restaurant dining can be challenging, because it's hard to know what is in their foods. But Indian, Mexican, and Middle Eastern fare will be easiest. Often, celiac or gluten-free support groups in your area will know the best restaurants.

Oats do not normally contain gluten. However, some grains, including oats, can pick up bits of gluten in the field or factory. So some companies (e.g., Bob's Red Mill) have set up dedicated production facilities that prevent cross-contamination.
To be truly gluten free means to diligently inquire about ingredients when eating out at restaurants and to scour labels for the long list of gluten-containing substances when eating any processed or pre-prepared foods.

Or, as you might have guessed by now, you can skip this altogether by eating whole foods, eliminating many of the gluten-containing products from your grocery list and making gluten-free living a much simpler prospect.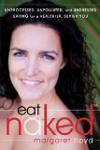 You might want to visit health-food stores more often, since these carry many gluten-free foods. In a regular grocery store, safe foods for people who can't digest gluten tend to be located along the perimeter: fresh fruits and vegetables, unprocessed meats, fresh seafood, milk, eggs, yogurt, butter and unprocessed cheese. Other safe foods include clear soups, packaged fruits and vegetables, plain nuts, unflavored potato chips, popcorn and sugar. All grains aren't forbidden, by the way. You can enjoy those that are naturally gluten-free, such as corn, quinoa, rice, soy and potato flour. When dining out, be prepared to talk to the wait staff or someone from the kitchen about which ingredients are OK and where substitutions are needed. But take heart: An increasing number of restaurants cater solely to people with celiac disease.
Continue Learning about Special Diets