In our diet, soy appears most often broken down into isolated components: soybean oil, soy protein isolates, soy isoflavones, and soy lecithin are just some examples. You may think you don't eat a diet heavy in soy, especially if you're not a vegetarian. But once you start looking under the surface, soy is hiding in many processed foods and in places you'd find highly unlikely. You'll find soy in meats (yes, meats -- as a filler), salad dressings, low-carb versions of high-carb foods, cereals, and many other processed foods.

The reason for this is that soy is an extremely cheap and abundant source of protein. Second only to corn, soy is one of the largest crops produced by the United States. In the 1950s, the food industry had a waste problem on their hands: Soy oil was used extensively in processed foods, which left the remaining components of the soybean, namely the protein, as waste. Waste wasn't an attractive option, so food processors began to aggressively market soy protein as a healthy, vegetarian substitute for meat and dairy to the health conscious.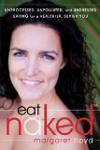 Continue Learning about Soy
Soy supplements are commonly used to decrease overall cholesterol levels and may reduce hot flashes in women during menopause. Learn more about soy as an herbal supplement from our experts.