The impact of soy supplements on menopausal symptoms is still a matter of debate. Although there's some evidence that soy may treat hot flashes, study results have been mixed, according to the National Center for Complementary and Alternative Medicine. There's also no conclusive evidence that the supplement can soothe the sleep difficulties or mood swings that also often accompany menopause.

It's true that soy products do contain more than 50 estrogen-like substances (phytoestrogens) that can influence the three estrogen receptors for uterine and breast health, bone strength, and artery stabilization. So it would seem to make sense: Pop a few more hunks of tofu, and you can turn back hormonal time.

But here's the deal: Soy is as unpredictable as a morning DJ's mouth. That's because things such as the soil in which the product grows can influence those levels of phytoestrogens, meaning that there's really no way of knowing whether you're reaping benefits or not (or risking problems if you're a woman with an estrogen-responsive breast cancer).

Many studies in which soy supplements were used to treat menopausal symptoms have proved inconclusive. But that doesn't mean you ought to strike soy from your diet; getting soy through foods is a healthy idea for a number of reasons.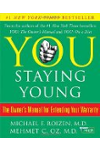 Continue Learning about Soy