If you have significant heart failure, excessive salt intake can be dangerous. If you also have chronic kidney or liver disease this only makes things worse.
Having a high salt diet and heart failure is associated with increased death.
Sea salt is not a healthy alternative. In an April 2011 survey by the American Heart Association, 61 percent of respondents said they believed sea salt is a low-sodium alternative to table salt.
Sodium chloride or table salt is approximately 40% sodium. Understand just how much sodium is in salt so you can take measures to control your intake.
1 teaspoon salt = 2,300 mg sodium
Individuals who are sensitive to salt can have significant increases in blood pressure.
However, high blood pressure (HBP), or hypertension, is a disease. Although people can't often feel their blood pressure is high, HBP can have deadly health consequences if not treated. 76.4 million U.S. adults have been diagnosed with high blood pressure.
77% of Americans treated for a first stroke have blood pressure over 140/90
69% of Americans who have a first heart attack have blood pressure over 140/90
74% of Americans with congestive heart failure have blood pressure over 140/90
Salt is ubiquitous in our diets. Our cows are given salt licks to increase milk production. Makers of salty foods have installed infrared sensors in grocery stores to track shoppers and have selectively placed salty snacks in high traffic locations. Even without adding salt to our diets, the processed foods in cans, boxes, bags or restaurants are invariably laden with salt.
Salt is a big problem for those few people who are salt-sensitive. It's less of a problem for most of us, but still an unhealthy factor in our diets.

The average person takes in 4000 mg of sodium a day. That raises blood pressure by 40/20 mm/Hg in some people, making their RealAges 9 to 12 years older from salt.

Decreasing sodium to 2300 mg for young whites and 1500 mg for all others (minorities and older whites), would save 150,000 lives in the United States, and make your blood pressure 7/4 lower.

To put in perspective, if we eliminate trans fats from the American diet, we would save 50,000 lives per year. So reducing salt to the levels above would have three times that impact.

Salt is sneaky, as it's in foods that we don't associate with salt. Even bread has lots of salt. Sea salt is not safer, but since the taste is stronger, people tend to use less of it.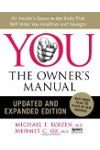 Continue Learning about Sodium