The dietary guidelines from the U.S. Department of Agriculture (USDA) say that it is okay for the general population to have up to 2,300 mg of sodium (salt) a day. But the American Heart Association (worried appropriately about high blood pressure) suggests that really everyone should max out their salt around 1,500 mg.

The reality is that if you change your diet from highly processed foods to more plant-based and whole foods, your sodium content will fall as well.
People consume more than the daily maximum of salt, and the body's needs are subsequently less. The actual needs are only about ½ to 1 ½ teaspoons of salt per day (1100 to 3300 mg sodium). Try not to exceed 2,000 milligrams (mgs) a day, or talk to your doctor about personal limitations you should have regarding sodium.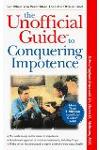 More About this Book
Unofficial Guide to Impotence
The Unofficial Guide to Conquering Impotence delivers the inside scoop on impotence: the truth about Viagra, what treatments really work, and how lifestyle changes can aid in conquering...
The 2010 Dietary Guidelines provide a recommendation for daily sodium intake.
The general healthy population should keep sodium to 2,300 mg per day or less.
If you are African American, age 51 or older, or already have high blood pressure, diabetes or kidney diseae you should keep sodium to less than 1,500 mg per day.
While these numbers seem large, just 1 tablespoon of table salt contains 2,325 mg of sodium; so it's very easy to overdo it.
A good guide to keep in mind is the guideline set by the 2010 Dietary Guidelines. The guidelines state Americans should keep their sodium level at 2300 milligrams per day and if you are 51 years of age or older, African American (any age), have diabetes, kidney disease or high blood pressure, than you should limit your sodium intake to 1500 milligrams per day. Remember sodium can be found in salt as well as food. About 70% of our sodium intake comes from prepared foods and restaurant foods.
The Dietary guidelines recommend ~2300 mg sodium/day for everyone and a limit of ~1500 mg/day sodium for anyone over the age of 51, or that has high blood pressure, diabetes, kidney disease. What does this mean? Just 1 tsp. of table salt provides ~2400 mg sodium! Consider using herbs, spices, citrus juices in place of salt to flavor foods while cutting back on salt.
We eat too much salt. We're supposed to get two grams a day, but most of us get eight to ten without even lifting a salt shaker. Since food manufacturers add salt and sugar to everything they make, just stay as close to fresh foods as you can and never add salt again.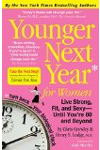 Continue Learning about Sodium