Here are a few ways you can help your family shake the salt habit:
Prepare foods with less, and eventually no, salt -- Your taste for salt will gradually decrease over time. Remember: when you cook at home, you control the ingredients.
Flavor foods with other herbs and spices instead of salt.
Check food labels for terms like "low sodium" or "sodium free."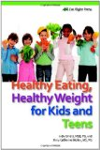 The best way to cut back on the sodium intake for your whole family is to start by purchasing lower sodium products such as no added salt canned vegetables and canned soups. Fresh vegetables, fruit, whole grains and fresh meat are lower in sodium than some packaged foods. Swap out the salt shaker on the table with a blend of dried herbs. Preparing homemade recipes instead of eating out or using frozen TV dinners will also keep the sodium content lower in your family meals.
Continue Learning about Sodium