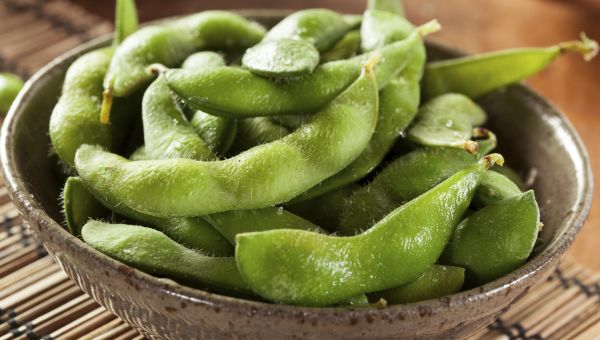 Here's a simple way you can start living greener, and get slimmer in the process.
Reach for low-carbon-footprint snacks, suggests nutrition expert Kate Geagan, MS, RD, author of Go Green Get Lean. Eco-friendly snacks with short ingredients lists and minimal processing tend to be not only more earth-friendly but also more waist-friendly, she writes.
6 Great Low-Carbon Choices
Geagan says the ideal snack should have about 100 to 175 calories. (Learn the secret to stopping out-of-control snack attacks.) They should also have just a few ingredients, have little packaging, and take minimal amounts of resources to produce (that tends to mean less processing). Here are a few of her favorites:
3/4 cup of edamame pods with a pinch of sea salt
1 tablespoon cashew butter spread on 1 cup of apple slices
3 cups of air-popped popcorn
6-inch whole-wheat tortilla with 1/4 cup of black beans and 2 tablespoons of fresh salsa
1 cup of organic, local fat-free milk (or soymilk), steamed, with one teaspoon of almond extract and one tablespoon of dark cocoa powder
10 dark chocolate chips and 10 walnut halves
Snacking Drawbacks
Eating snacks made as close to home as possible helps the earth, too, writes Geagan. And the problem with oh-so-popular snack favorites -- those perfectly portioned 100-calorie snack packs? They tend to contain long lists of non-nourishing filler ingredients, and they often come from far away, where lots of human and environmental resources were used to produce them. Find out which processed-food ingredients you should avoid.
Medically reviewed in September 2019.