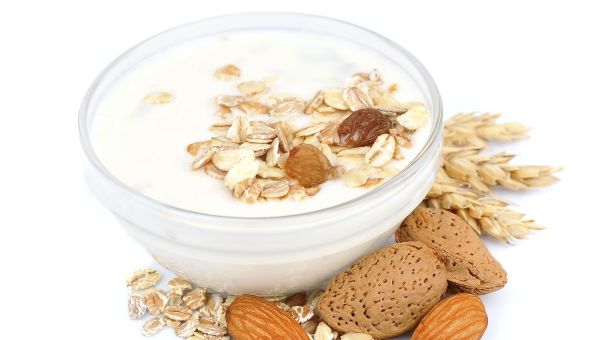 You can count calories and run marathons to stave off middle-age spread. Or you can simply change what you snack on.
In a recent large study, researchers examined people's eating habits over a long period of time. And certain foods were associated with less weight gain over time. Two of the winners? Yogurt and nuts. Which happen to make a perfect afternoon snack.
Quality, Not Quantity
Other top treats for maintaining a girlish figure? Fresh fruit, vegetables, and whole grains. No surprise there. But what was surprising during the 20-year study is that it seemed to matter less how much people ate and more what they ate. Researchers think that by loading up on the more nutritious high-fiber foods that were tops for weight management in the study, the healthy eaters felt full and satisfied -- leaving less room in their stomachs (think cravings) for fattening, fried, sugary, or refined foods. (Sip this drink to help shed excess pounds faster.)
A Matter of Taste
Teaching your taste buds to love healthier fare is a foundational hole-in-one approach to keeping the pounds off as you age. And the fact that a healthier diet is more likely to keep you free from disease is just one more great part of the bargain. But best of all? These foods that were associated with less weight gain can be a tasty and super satisfying way to satiate your hunger.
Medically reviewed in September 2019.