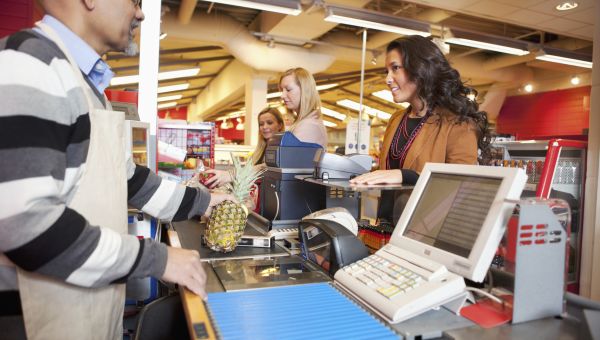 Impulse buys are sent your way whenever you wheel a grocery cart into the checkout lane or stroll up to a cash register to pay for a gallon of gas. "Hey, Sugar Brain, pick me! Pick me! Unwrap me now and scan the empty wrapper. Come on. You know you want me!" And the message is getting through: Around 90% of you comply. No wonder the quick-snack business is a billion dollar industry -- and a zillion-calorie obesity machine.
One business analysis firm found the typical American woman (men are worse) devours more than 14,300 calories in grocery store impulse purchases annually -- packing on an extra 4.1 pounds each year. That means you'll be almost 25 pounds heavier in six years, all due to the checkout lane. And the problem is everywhere -- whether you're buying duct tape at the hardware store or picking up a prescription at the pharmacy, 90% of the edibles around you will be junk food and 60% of the beverages will be sugar bombs. No wonder the Center for Science in the Public Interest points to the snack-food industry as a major contributor to North America's obesity epidemic.
Smart steps: When you're shopping, make it a habit to bring a healthy snack (fruit or nuts) for you and your kids. Keep it in hand as you head for the register. Offer your child sitting in the cart a book to read (distraction is good) and repeat I'm not impulsive anymore. Then you'll avoid those extra 25 pounds.
Medically reviewed in August 2019.