"Great is the art of beginning, but greater is the art of ending," according to Longfellow. You know that you have quit smoking for good when three things are true:
Your temptation to smoke across triggers is very low.
Your confidence to stay quit is very high across situations.
You have established a healthy lifestyle that precludes the old problem behavior.
That's 0 temptation, 100 percent confidence, and a solidly supportive lifestyle. If all three line up, then you have triumphed and terminated the problem.
What do I mean by a healthier lifestyle that precludes the problem? The term lifestyle is freely tossed around these days like Halloween candy on October 31st, but my meaning comes from the compound word. Lifestyle literally refers to a permanent, affirmative style of life that stands in opposition to the negative behavior. It's not possible, for example, to live a sedentary lifestyle when exercise has been routinely and desirably incorporated into your daily activities for a year or so. The two simply cannot coexist. You have not only rooted out the old but have built in the new that proves incompatible with the old. Your focus has changed from problems to growth.
To be realistic, not everyone will achieve the ideal triad of 0 temptation, 100 percent confidence, and a healthy lifestyle. For some personalities and problems, the temptations or cravings are too strong for too long. Alcoholism and weight problems, for most people, fall into this category. Maintaining weight and sobriety for life strikes most professionals as a realistic position.
Of course, that doesn't mean that we will relapse. But it does mean that we'll need to continue to use the change strategies to reduce the power of those triggers and beef up our confidence in high-risk situations.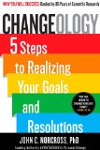 Continue Learning about Smoking Treatment