The fact is, some babies naturally sleep through the night -- and some don't. Recent research confirms what baby sleep experts have observed -- babies' temperaments have a lot to do with it.

There is no "One Size Fits All" sleep solution. Parents should try to learn about their baby's temperament, be responsive to baby both day and night, and be consistent in any "sleep learning" techniques. For instance, a baby who is used to being held in a sling all day will likely rebel to sleeping alone at night. It's also important for sleep-deprived parents to survive this stage by taking turns at nighttime responsibilities until baby outgrows his nighttime wakenings. Even a few hours of uninterrupted sleep a few nights a week can go a long way for an exhausted mom.

Developmental stages are also known for triggering sleep "regressions". Learning new skills can be scary -- and exciting -- for your baby, and this is likely to break into her sleep. Being supportive (and getting some rest yourself) are the keys to surviving this difficult -- but relatively short -- parenting stage. (I have many more posts on this topic on my parenting website, BabyShrink.com.)






Gone are the days when you can sleep in during the day - or sleep through the night. If you're lucky, it'll be only about 10 to 12 weeks before your baby starts to sleep through the night (and by "through the night," I mean 6 to 8 hours of uninterrupted sleep without needing to be fed).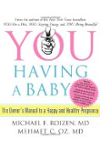 Continue Learning about Sleeping & Napping In Babies