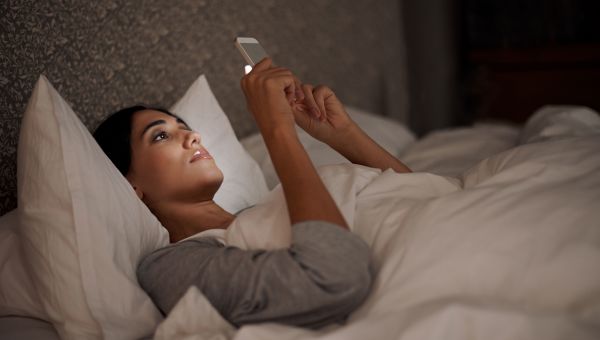 If negative thoughts are leaving you with sleepless nights, here's what you can do to get better ZZZs.
What keeps you up at night? A work presentation, your bills, a snarky comment from a friend. In a popular 2017 SNL skit, Ryan Gosling plays a weirdly troubled man. "I thought it was behind me, but the dreams came back," he narrates. "I was up all night. I can't eat. I can't sleep...I forgot about it for years," he says.
Just like Gosling, chances are when you fixate on a negative thought or image—no matter how trivial—it may be because you aren't sleeping long or well enough. That's the conclusion of researchers in a study published in the Journal of Behavior Therapy and Experimental Psychiatry. They found that people who had a harder time falling asleep and had poorer quality sleep were more likely to fixate on negative, intrusive thoughts and be drawn to negative images. It can happen during the day and when trying to fall asleep (vicious cycle). And that inability to move on from negative images and thoughts also makes you vulnerable to anxiety and depression.
If this sounds familiar, treatment for sleep disorders and for emotional challenges can work together to help improve your mood—and your overall health. Since depression, anxiety and sleep deprivation are associated with an increased risk of certain cancers, heart disease, obesity and relationship problems, taking control of your sleep is the key to better health.
Check out Dr. Oz's Sleep Clinic.
Visit the Association for Behavioral and Cognitive Therapies database to find a therapist in your area.
Medically reviewed in January 2020.