Shift work disorder makes it difficult to get enough sleep each day. Short-term problems that can be caused by shift work disorder include:
excessive sleepiness
difficulty falling asleep or staying asleep
lack of energy
difficulty concentrating
headaches
poor mood and irritability
Shift work disorder can also increase the risk for:
work-related injuries
costly mistakes at work
increased use of sick time
accidents related to drowsy driving
substance abuse due to use of drugs or alcohol to improve sleep
Increased long term health risks for shift work disorder include:
Frequent infections, colds and the flu
Breast and prostate cancer
High cholesterol levels
Heart disease
Obesity
Shift workers of all types face challenges to getting enough sleep while managing long hours, overnight shifts, and changing schedules that fluctuate between day and night. Research shows that:
People who engage in shift work get less sleep overall than those of us who work more regular hours
Shift workers are at higher risk for illness and chronic disease
The sleep deprivation associated with shift work increase the risk of accidents, injuries and mistakes in high-profile, public-safety related industries like medicine and law enforcement, as well as air traffic control
Shift work may cause physical and psychological hardship or make existing health problems worse. Digestion, the immune system, sleep, alertness, motor reflexes, motivation, and powers of concentration are all affected. Shift workers tend to smoke more, eat less nutritious food, have more risk factors for heart disease, and participate in fewer leisure activities and social networks than workers with a fixed eight-hour day. Frequent rotation continually upsets the body's eating and sleeping cycles; it's like having permanent jet lag.
Women who work shifts show high levels of job stress and emotional problems, and use sleeping pills, tranquilizers, and alcohol more frequently than women with regular hours. Shift work is hard on family life and friendships, especially if there is nobody at home to help or if they cannot afford paid child care. As a result, they may become more isolated, losing valuable support networks and increasing their stress levels.
If you are on a rotating shift, try to avoid daily or weekly rotation; if you can, stick to one shift for at least three weeks so your body can adjust for a longer period of time. Try to get other workers to join you in demanding a less exhausting schedule. Unless you assert yourselves in a group, employers may resist making changes.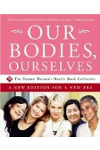 Continue Learning about Sleep Disorders