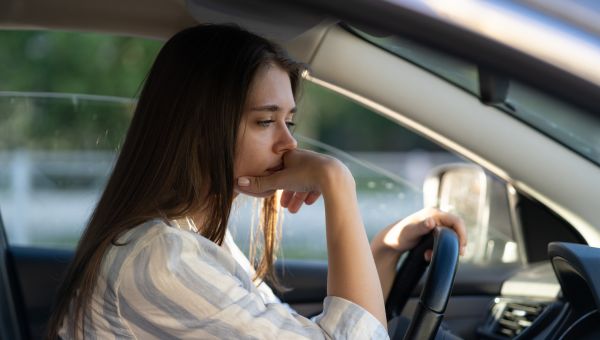 Ever have trouble remembering the last few turns you made? If so, you might want to pull over. It could be a sign that you're too drowsy to drive.
Drowsiness and driving leads to an eightfold increase in the risk of injury or death from falling asleep at the wheel, according to sleep research. But not everyone is good at recognizing the signs of sleep deprivation.
The Eyes Have It
Yes, tired eyes, constant yawning, a foggy brain and a nodding head are clear signs that you're experiencing drowsiness and thus, too sleepy to drive safely. But here are a few other less obvious clues you're at risk for falling asleep at the wheel:
Frequent squinting and blinking
Missed streets or exits
Difficulty picturing previous turns or stretches of road
If you ever experience any of these situations while driving, pull over, park and grab a catnap in a safe place.
Find out why a short daytime snooze helps keep you sharp.
Sleep and the Road
Driving while drowsy is far more common—and dangerous—than you might think. In a recent poll, it was revealed that 60 percent of Americans reported driving during drowsiness in the previous year. And 37 percent confessed to actually nodding off. Yikes! Researchers suspect many motorists simply don't recognize the signs that they're too drowsy to safely drive. Or worse, assume they can stay awake anyway. But feeling sleepy is just as dangerous as being sleep deprived, research shows. Both are associated with a dramatic increase in crash-related critical injuries or death due to falling asleep at the wheel.
Medically reviewed in January 2020.