In a world where 34% of employees work 41 to 60 hours a week and spend up to 80 hours a month commuting, and the average working parent sees family for only about 1.2 hours a day, chances are you're feeling a bit weary by midafternoon. Energy drinks? Well, coffee is good for you, but here's our suggestion to reduce stress, increase productivity and reclaim workday energy: take a 10-minute nap, either at your desk, at the gym, or in your car in the parking lot. It doesn't matter where you nap, as long as you're peaceful and relaxed. The benefits are enormous.

Each 10-minute power nap (optimally, between 3 and 5 p.m.) will help sharpen your focus and memory, reduce stress and increase productivity. Don't worry, that brief snooze won't make you groggy when you wake up. On weekends or at home, you might nap a bit longer and still wake up refreshed. (Don't nap longer than 45 minutes, or you might have trouble sleeping at night.)
Naps can provide a wealth of rewards that go beyond just making you feel better and able to tackle the rest of your day. Naps have been shown scientifically to benefit almost every aspect of human wellness, from the physical rewards of lowering your risk for heart disease and repairing cells to the more obvious ones of lifting your mood and stamina, knocking down stress, and making you more productive. Because naps can improve heart functioning, support hormonal maintenance, and encourage cell repair, they can help you live longer, stay more active, and look younger.

From The Mind-Beauty Connection: 9 Days to Less Stress, Gorgeous Skin, and a Whole New You by Amy Wechsler.
Watch as Dr. Michael Breus discusses the various health benefits of taking a nap.


Taking a short mid-afternoon nap can help rejuvenate you for the evening's activities. People who take a short afternoon nap tend to have more energy and are more alert after their nap. Taking short naps has also been linked to a reduced risk for heart attacks. A large survey of almost 24,000 healthy adults evaluated napping habits and the occurrence of heart disease over an average follow-up of almost six and one-half years. After taking into consideration other risk factors for heart disease, like age, smoking, and obesity, people who regularly napped at least three days per week for at least 30 minutes per nap had a 37 percent decrease of dying from heart disease. Taking several naps a day or spending a long time napping, however, is bad for your health.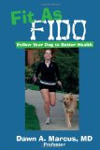 More About this Book
Fit As Fido: Follow Your Dog to Better Health
Let your dog teach you to live a happier, healthier, and more fulfilling life! Companionship with your pet can be used as a means and a motivator to increase your own physical and mental fitness....
Continue Learning about Sleep Basics