Your immune system is regulated by sleep. Sleep regulates several hormones that play important roles in keeping immune factors balanced, including corticotrophin-releasing hormone, growth hormone, cortisol and prolactin. Levels of immune factors can be negatively affected by sleep deprivation, although the effects seem to vary, based on the amount of sleep deprivation. Interference with the normal immune system with poor sleep may increase risk for developing infections and other immune conditions.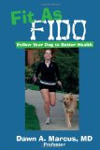 More About this Book
Fit As Fido: Follow Your Dog to Better Health
Let your dog teach you to live a happier, healthier, and more fulfilling life! Companionship with your pet can be used as a means and a motivator to increase your own physical and mental fitness....
You may have heard reports that sleep-deprived people are more likely to suffer from weakened immune systems. In one study, people who normally sleep eight hours per night were asked to sleep only four hours—and blood tests afterward showed that their immune systems were suppressed. Does this mean that sleep regulates and repairs the immune system? Maybe, but it's hard to say how this study applies to the real world. Again, few of us who really need eight hours of sleep regularly try to get by on four. And again, the stress of the study—sleeping in a strange place and so on—may account for some of the immune changes. Finally, no one has shown that the kind of immune suppression produced in a petri dish leads to disease in humans.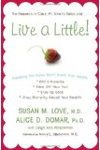 Watch as Dr. Michael Breus discusses how sleep deprivation can affect one's immune system.

Sleep is the way the body repairs itself, and with sleep deprivation, the immune system is the first thing to weaken.
Continue Learning about Sleep Basics