To set up a strict sleep program for your child:
Establish regular times for going to bed with lights off and getting up
in the morning. Make sure this totals at least 9 hours.
Don't let your child watch television or play computer games after
bedtime. Researchers at the German Sport University in
Cologne, Germany, showed that excessive television viewing or
computer game-playing resulted in sleep impairments. Make time
to prepare for sleep. It is difficult for the brain to shut off
quickly -- some wind-down time is usually necessary.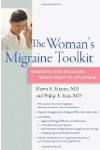 Continue Learning about Sleep Basics