The scourge of sleep deprivation affects millions of Americans and causes a bevy of potential consequences. Not only that, if you are sleep deprived it could mean you are suffering from an unrecognized sleep disorder. The effects of sleep deprivation are cumulative. It affects mood, emotional health and physical health. Sleep-deprived people have a higher risk of cancer and heart disease; and, chronic sleep deprivation has shown increased chance of death. When sleep deprived, over-worked neurons cease coordinating information properly and the ability to access previously learned information is lost.
Watch as Dr. Michael Breus discusses some negative effects of sleep deprivation.
Everyone has an occasional sleepless night. And a mile-long to-do list makes getting a nightly eight hours of sleep a challenge. However, for more than 40 million people in the United States, their chronic lack of sleep is the result of a sleep disorder and poses bigger risks than dark circles under the eyes. If you're in this group of tossers and turners, you don't just feel tired and draggy. You may also suffer the effects of sleep deprivation, such as these:
Drowsiness
Irritability
Forgetfulness and impaired thinking
Traffic- or work-related accidents
Decreased productivity
Strained relationships
Weight gain
An ongoing lack of ZZZs can mess with your immune system and undermine your health, increasing your risk of obesity, heart problems, diabetes, and depression. You may even become old before your time: Researchers have found that chronic sleep deprivation speeds up aging.
Lack of sleep has profound effects on your mind, body, and soul. When you are sleep deprived you have more automobile and other accidents, your thinking is unclear, your memory is inexact, and your health is directly affected. Chronic sleep deprivation affects your immune, cardiovascular, gastrointestinal, and endocrine systems.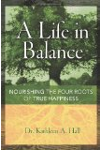 There is substantial evidence from numerous sleep studies indicating sleeping less has negative metabolic consequences and may be the cause of weight gain. Research indicates that losing sleep makes you crave high-calorie, high-carb foods, and disrupts your body's ability to know it's had enough.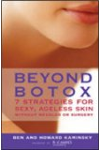 Continue Learning about Sleep Basics